Spotlight on Weddings
We had an amazing time at this wedding in February this year. Andre and Kimberly were simply amazing. I was with them for a little over and hour and we just ran around the city and had some fun. This is a testimony to  what can happen when you let us take your cell phone or ours and just play around. We had over 40 photos to choose from and they all came out amazing. Kimberly was one of the happiest spirits I think I have ever worked with. And Andre was well just a great husband and the excitement of just loving his wife was contegas!!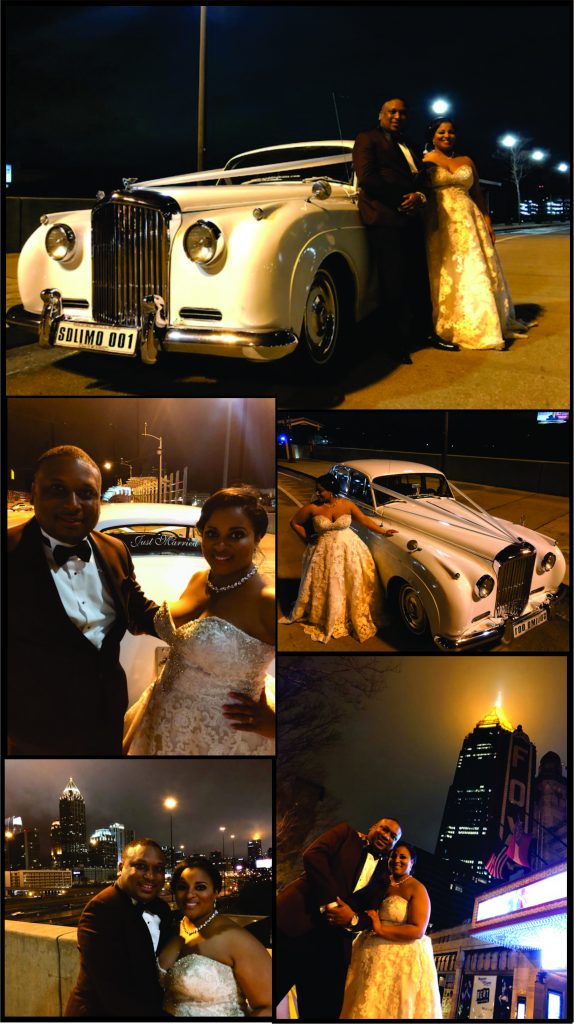 We truly want to take the time for you to have something memorable on your wedding night. We are arriving 30 min. early for your photographer to have the time to set up and get that shot. Our Royal treatment includes: One of our Beautiful Vintage Wedding Cars, Your driver in Tux, White ribbon on our cars, Just Married sign in the rear window, Red Carpet, Beverage service and a chilled bottle of champagne or Cider for your toast to your Bride or your Groom at the final drop off. This is the norm for our company, We are the Right Choice!.